About Unique Pools
Pool Design and Installation in the San Francisco Bay Area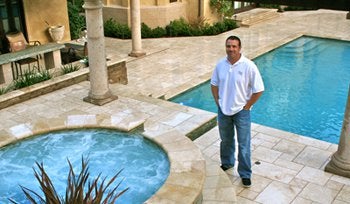 Unique Pools is dedicated to making your home more beautiful and valuable than ever with beautiful pool designs and installations as well as a variety of backyard escapes. A gracefully designed pool can provide you with years of fun, memories, and relaxation. Whether you are looking for a San Francisco Bay Area custom pool that provides summer fun for your children, or are looking for an elegant design that leaves your guests in awe, we can help you out. Our long-standing tradition of superior customer service, top-of-the-line equipment, and highly experienced designers guarantees that you get the backyard that you have always wanted.
Elegance has never been so affordable!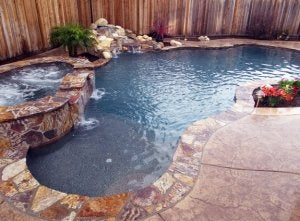 Here at Unique Pools, we love what we do. A beautiful custom designed pool surrounded by a lush backyard not only makes for a great escape, but can also add a significant amount of value to your home. We provide every one of our customers with individual attention, and work with precision and an eye for detail while maintaining a safe and clean worksite in order to further guarantee your satisfaction. Our energy efficient pool equipment makes fun and relaxation more efficient than ever, and our quality workmanship guarantees that you have a quality pool for years to come.
The following things separate us from other companies:
We are locally owned and operated in the San Fracisco Bay Area
Our team has a reputation for superior designs and installations
Free estimates are available for all projects
We offer energy efficient pool equipment (including Solar solutions)
We work efficiently and professionally from beginning to end, and no matter how long it takes, our team works tirelessly until your beautiful backyard is complete and you are satisfied. Our team can coordinate with you to work around your schedule, and include you in every step of the process to make sure that you are getting exactly what you want. Give our office a call at 925-513-3800 to learn more.
Why Choose Unique Pools
Custom Design & Installation
Sleek & Modern Designs
Fully Integrated with Lush Landscaping
Energy Efficient Pool Equipment including Solar
Excellent Customer Service
Seamless Project Execution
Locally Owned & Operated Since 2002